BILL LEEB
Still on the front line
By: Johan Carlsson
Pictures courtesy of: Hardbeat, Mindphaser and Nettwerk
Published: June 10, 2006

Bill Leeb's Front Line Assembly have been at it for 20 years. Actually, so has Release. We have covered FLA almost from the start, with quite a few articles. It's time to once again have a chat with one of the grand old men of the industrial genre, because several things are indeed special in 2006.
First, the new album "Artificial Soldier" is surprisingly furious and hard. We witness the return of Chris Peterson with Rhys Fulber also at his side, together with some new blood. For the first time Front Line Assembly has five members. And if this wasn't enough the album features guest stars Jean-Luc De Meyer and Eskil Simonsson. Front Line Assembly will also tour extensively. Finally, sister project Delerium are preparing a new album which might be something extra.
Happy man
Bill Leeb strikes me as a jolly fellow, and he speaks with a kind of "surfer" drawl, with lots of "you know" at the ends of sentences. He even called me "dude" a couple of times. He's very talkative and our time just flies by. Actually, the first four minutes we spend with him trying to pronounce my name. At the end we decide my name is one he'll never get the hang of. Anyway, he quickly lets me know that they're finishing up the new Delerium album almost as we speak.
– I'm really big on the new Delerium album. It sounds like "Karma" but more sophisticated. Like Dead Can Dance kind of atmospheric: big orchestrations. It's going to be great! It's going to be a very exciting release.
The as yet untitled album should be out in October if everything goes according to plan. The ever busy Bill has been working on the Delerium album and the new FLA album "Artificial Soldier" simultaneously.
"Chris likes things to be really weird"
As Release reported a couple of years ago, Chris Peterson left FLA to do his own thing, resulting in the dark and heavy Decree album "Moment of Silence". He and Bill has recently got back together, and together with some other friends they made the brilliant Noise Unit album "Voyeur", and Chris is now in FLA again.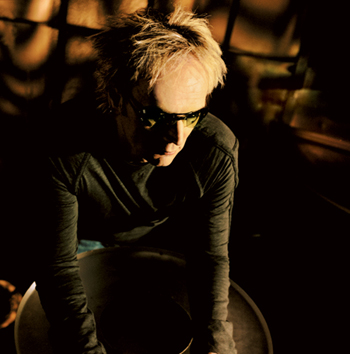 – Rhys Fulber was living in Los Angeles for three years, and Chris was doing some other things. Rhys moved back here, and Chris and I did Noise Unit. He and I got a rapport going again, and me and Rhys were working on Delerium. And so in some strange way we all kind of got back together and started up again. The fourth guy Jeremy Inkel was a friend of Chris, and we struck a friendship and he had all these new ideas too. So suddenly we were all "hey let's make a record".
Bill feels that their last album "Civilization" was too close to Delerium in style, and so they all decided that this new effort should be hard and aggressive. I prefer the "Civilization" style, but according to Bill most people said it was too soft.
– Jeremy is 22 years old and he wants everything hard and fast, Chris likes things to be really weird, and Rhys is good at arranging. Suddenly we had some ideas for songs, and thought we had this pretty interesting record and we actually had four people working on the Front Line album, which was unheard of before. Before we knew it, we had this thing that we felt good about and said "maybe we should tour".
Adrian White is a member of the troupe on the new album as well. He's played live with FLA before, and with Delerium, Conjure One, Dismantled, Strapping Young Lad etc. He plays both the guitar and drums on "Artificial Soldier".
AD

Bork bork!
Out of the blue, Bill seems to remember something and shouts "Hey, don't we have a guy from Sweden on the album?". And as a matter of fact, they do. Eskil Simonson from Covenant is singing on the track "The Storm". Front 242's main vocalist Jean-Luc De Meyer is also featured on the album, on the track "Future Fail". Both songs actually sound a bit like Covenant and Front 242 respectively, and Bill has the answer.
– I just get the feeling that if they play these club tracks in clubs, some people will have no idea it's Front Line, you know? Because, don't you find the singers kind of make the songs their own? They have strong identities in their voices.
– Some of the journalists I've talked to didn't know we had guest vocalists! I like that general surprise.
Bill continues with a fake German accent:
– I listened to ze record, and hey, Jean-Luc, what iz he doing here?. He then goes on in his own voice:
– And to me, that's worth the price of admission. That was cool.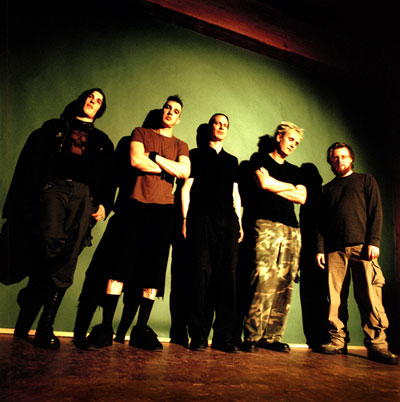 The usual suspects.
– Regarding Jean Luc, we wanted him on the last album, and he was into it, but he was doing a project called C-tec, and he said "no no, I can't sing on your record now, it would be a conflict". And I was like "yeah, piss off", haha. This time around I thought I would like to get him on a song again, and I thought that "Future Fail" was a perfect track for him. He did a small tour here, and we hung out backstage. He got the track and he loved it, and he sang on it. Me and Rhys really liked the track. I think it's a solid track.
And what about Eskil?
- Well, Jeremy is a big fan of Covenant, and the fact that me and Stefan (Herwig from the Dependent label in Germany) talk three or four times a week... he manages those guys, so it was an easy situation. We gave Eskil the track, and he liked it. I think he did a great job on it.
AD

Who's hot, and who's not?
When this is published, the Front Line Assembly tour has just kicked off in the States, and continues on to Europe later in the summer. As we speak, the line-up is still up in the air a bit, since Chris Peterson has work commitments he has to consider. He is on the US leg of the tour though.
Standing in for Rhys on the North American leg is Craig Huxtable, a Vancouverite from the electronic project Landscape Body Machine. He featured on the latest Noise Unit album, and has worked with a whole bunch of other artists and made some soundtracks. Adrian will of course handle the drums. Joining in on guitar is Jared Slingerland, from Jeremy's other band Left Spine Down. Like Chris, he might not join the European trip though.
– Um, I'm not sure if we're going to bring a guitarist to Europe, he's only going to play three songs. The rest are… we're playing a lot of our singles. Because I think people wanna hear the songs they know. We did a poll, and everybody still wants to hear "Mindphaser"!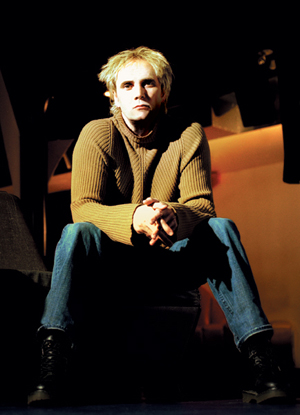 Stromkern and DJ Acucrack will open for Front Line on the tour, but Rhys Fulber's own project Conjure One will join in at times in the States.
– Just for three or four shows on the east coast, as a favour and stuff. He's gonna be the third act. So that's good, he's my friend, I don't mind him trying to sell his music on my behalf, haha. Just as long as he cuts me in on the action, dude. The payola, hahaha!
See, Bill's is in a good mood, isn't he? It wasn't that long ago though, that he felt disillusioned and bored, which resulted in Front Line using a stand-in on stage at Wave Gotik Treffen. But as we mentioned earlier, he has found new energy and still loves making music.
– This year, yeah! This Front Line album was fun for me. And I don't want to sound cheesy, but as you get on a little bit in life, and you see how everybody else busts their ass making a living, me and Rhys have made a living doing music. I feel like now it's kind of a privilege doing it, and having people coming out to see us. So when we go out on tour this time, I'll enjoy it more, because I realize it's not just something that anybody gets to do, and is successful at. And in that way, I enjoy the process more now, because I can appreciate it more.
– If I look at all the things that Rhys and me have done, between us, and the all things we have done apart, it's a huge body of work. I mean, Rhys's remix list alone is crazy. In that way, it's definitely not a flash in the pan thing. In that way I feel a real sense of accomplishment, and in some way… you will always have critics and detractors, but you know, that's the way life is. You're always gonna have that, it happens to everybody, right?
AD

Movie buff
I ask Bill if he thinks there anything left to do after all these years.
– Well, ironically enough, I didn't know if it would come true, but I always said that it would be fun to have a number one single, and "Silence" got to number one in five countries, and we sold over one million copies, we were asked to be on Top of the Pops with that. I mean what's left? That's pretty big, right? You know, in 2002, at New Years, BBC played "Silence" to bring in the new year. Rhys called me and said that Judge Jules was playing "Silence". And he said "you know what dude? I think we made it". We've had some amazing moments, and I probably forgot some of them too.
Before FLA, Bill was a member of Skinny Puppy and created musical mayhem with Cevin Key and he hasn't forgotten.
– You know even in the Puppy days, we had some moments. So all these things, well… I don't wanna get nostalgic or anything, but yeah we've had some great times.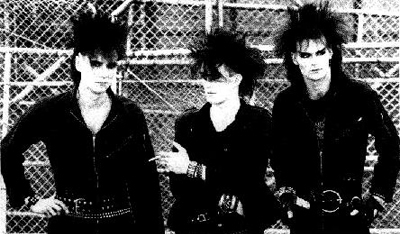 Back in the puppy days. Bill is the one striking a pose to the left, and then we have Nivek Ogre and Cevin Key to the right.
– So what's left? Well, the one thing that's eluded me has been… I'm a big movie fan, right? And I've never had the opportunity to make a real soundtrack. For a good movie, like "Bladerunner" or "Jarhead", or "Hostel". I know we had a song in "Saw", but to actually do the soundtrack for it? And I think we could do it, like "no problem". That's never come up. We have tons of licenses for TV-shows, and all kinds of things, so the music has been used, but that'll be the one last thing: to spend a whole year working with a director/producer for a real serious film.
Is that something you want to do now, after the tour perhaps?
– Yeah, well I'd like to, but it's not easy. Rhys went down to LA for three years, and they do auditions and stuff. Do you know how many composers there are? Hundreds, thousands! But that would be nice to do. Just one, I don't want to do it all the time, I just want to spend one year to do a big one. That would be very cool. Not for the money, just to do it.
Did you ever consider moving to LA?
– No no, God no, that's just a rat race. As I said, Rhys did it, and trust me, it's like you're going there with a suitcase, and you hope for the best. And I don't need that. I think we're too established anyway. If somebody really likes what we do, and wants to use us, they just need to pick up the phone and contact Nettwerk.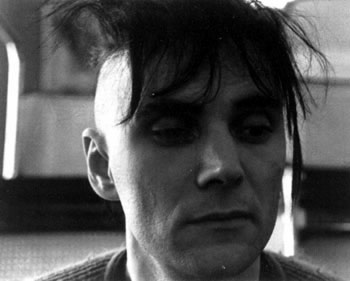 "Is it daytime yet?".
Making a scene
Vancouver has been his base ever since Bill and his family moved from Vienna, Austria when he was just a kid.
– When I was raised in Vienna I played the violin, and was more sort of into the classical thing, because Vienna is very old fashioned. But then we moved to Canada. Totally different country, different feel. No old culture here, just a mish mash of different people and ideas.
I mention it seems to be quite an industrial scene there.
– Well, there was in the past when we started Skinny Puppy and Numb, and Front Line and Images in Vogue, yeah. There was quite the thing. I wouldn't say it's the same now, it's all these emo bands now. Some of the important ones are still here. Cevin moved to LA and so forth, but there was a time when it was like that, yeah. Vancouver was a real hotbed for that, you know?
Why?
– Because of all of us, haha. We started that thing. Before Skinny Puppy, there was nothing in Vancouver. It was just me and Kevin and Cevin, you know. We were like the first guys to get into weird industrial music and said "we should start a band", and we did that, and people got interested, started their own thing, and all of a sudden we created a whole scene here. And that's how it started. Skinny Puppy kind of became famous straight away, it didn't take a long time.
It was punk rock that got Bill into the whole thing.
– Sex Pistols, The Clash, Fad Gadget, Neubauten. A mix of electronic and punk, that whole thing got us into making experimental music. We never made music for money, we just wanted to make a big statement. You don't have to be a dinosaur rock band to do something interesting. And then the whole scene grew, ...and the whole Wax Trax scene. And EBM. Basically, all trance music today is because of all that. Even hip hop, when I hear hip hop, I hear a lot of sampling, beats. All that came from that, a lot had to do with Kraftwerk, all these bands. They're still sampled and used by major hip hop artists.
Can you feel a sense of pride because of that?
– Well, I don't dwell on it, I don't think about it, but in some aspects that scene should have been credited more. I find a lot of journalists sort of downplaying it, going "oh, it's just another gloomy industrial band". Versus some new indie rock band, like some rich kids coming from New York, pretending to be like "Quasimodo" starving artists, when their parents are all rich. They're trying to be The Rolling Stones from the 70:s, you know? With not as much talent…
– I don't know, these things kinda come in waves. You know, in the UK, when The Prodigy first came out, I thought "Shit, that's really cool". They pushed the envelope for a little while, but I find that lately, I don't think anything has come out that's really interesting or evolving. Mostly just guys on computers and DJ:s.
The laptop scene.
– Yeah! Which I kinda "meh" (Imagine a sort of mental shrug here)… it's OK to listen to at home for a bit, but when I go out to a club, it's kind of boring. I like that Prodigy thing, with four or five guys are up there, with attitude, bouncing around. Some sort of live element to it. The DJ thing I find really quite boring. I hope there will be some young kids that bring out something new. Like Depeche Mode did. I find I haven't seen any of that in a long time. Just indie rock…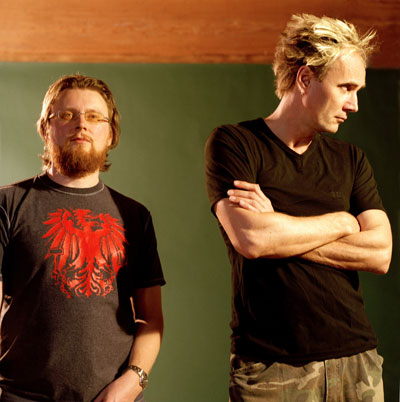 Rhys and Bill.
Going out with a bang?
Now that FLA is back with an album that a lot of fans will say "this is what they should sound like" about, Bill claims that "if I was going to end, I would want it to end with a bang, rather than a sort of worn out sounding band. "Artificial Soldier" for me… well if we never did one more, this would be a good way to stop. And it's gonna be fun to go on tour at least one more time. I've no idea if anyone's gonna show up, but that's always the case when touring right?"
Of course, Bill has said that "this album might be the last" for the better part of ten years now, so I guess we haven't seen the last of him.
– The crazy thing is you can't plan these things. A year from now, you might never get the same four guys in the same room again, you know? I called Dave McKean, and he was into making the cover. Everybody showed up!
I ask how they worked together this time, since there were so many of them. Like a real band...
– Me and Rhys did some tracks together, and Chris gets his tracks. He's got this room full of weird gear and stuff, and likes to make weird noises, to process things. I do the vocals at the end, and it just sort of takes form. And these days with the digital highway with MP3 files, you can send people something and they can work on it and give it back ten minutes later, and you can listen to it.
I guess the rumours about him not being able to turn on a computer are false. Their move into modern technology can also be exemplified by Jeremy who worked a lot on his laptop, according to a post in a forum. While working as an extra on the new "X-Men" movie, he managed to get a few FLA hours in. By the way, you can see him standing behind Magneto on the Golden Gate bridge.
By now, my time with Bill is running out, but we chat a bit about the possible turnout in Sweden, and the album being leaked on the internet. He doesn't seem too upset about it, and accepts that it's inevitable these days. He even sounds a little proud when he mentions that they got 2960 downloads in the first week from a Russian web site. Reactions on "Artificial Soldier" so far seem mostly favourable. I'm very happy to have been able to chat for a bit with a personal hero of mine though, and I think the new Delerium will be a real stonker. I'm going to catch them on tour as well, and it's about bloody time! They haven't been to Sweden for eleven years.
Read more:
Release "Artificial Soldier" review
Browse the review archives for older Front Line Assembly, Delerium, Noise Unit etc reviews
AD