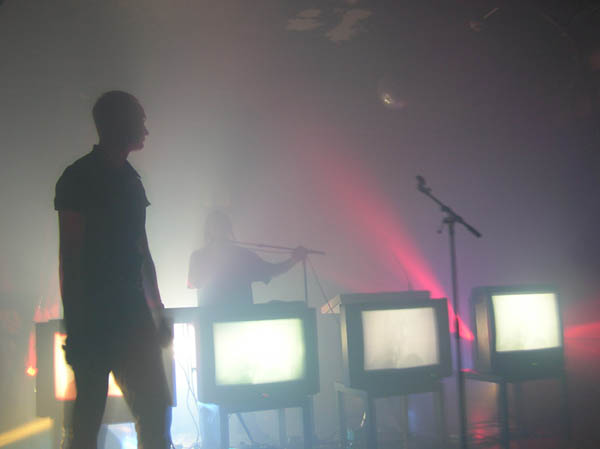 IT'S A COLD WORLD
Enter: Cryo
By: Johan Carlsson
Published: June 10, 2006
Swedish newcomer Cryo made something of a splash in May, when the inspired debut album "Cryogenic" was released. Me myself gave it an eight and described it as "a sort of best of EBM". Martin Rudefelt makes all the music by himself, and here at Release we thought it would be a good idea to get to know him a little better - and feature a newcomer in the Spotlight section. Here are seven questions for Cryo.
Ok, tell me a little bit about yourself.
– Well, I've lived in Småland (County in the south of Sweden) for almost all of my life, but now I live in Malmö, which is a very nice town by the way. I live alone in a nice loft apartment, and it's here that I make all my music. When I don't make music, I'm watching a good movie. Hmm… this is starting to sound like a personal ad, on to the next question!
How did you get into making music?
– I've been working with music for as long as I can remember. As soon as I learned to hit things I started making music. My grandma played the piano at silent movie theatres, and I've taken that tradition a step further. I played with some rock and hardrockbands a long time ago. There's been a number of different electronic projects as well, but nothing that made it out of the garage. I bought my first synthesizer when I was 13 years old, a Roland Juno 106. I also bought a four-track tape recorder that was writhing with pain, playing my first songs.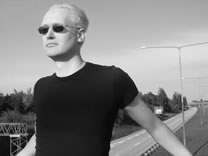 What made you go from making music in your home to actually releasing it?
– One of my biggest goals in life has been to release a record. I've sent out some demo's before, but this time my music actually was good enough for some labels - two Swedish and one British, actually. I think that I have some new ideas for the synth scene, and I grew tired of making music that no one will ever hear.
What kind of music are you inspired by?
– I think every genre has its good songs. When I don't listen to electronic music, I can just as well put on a Dio album, or why not Pink Floyd? When it comes to electronic music, I'm pretty strict. I don't know about a great many bands – especially not Swedish ones – but my favourites are Jean-Michel Jarre, Kraftwerk and Front 242. A lot of eighties music is in my MP3 player: What was pop back then is often considered synth today.
Your music is quite cinematic at times, for example "Machine".
– Movies can convey strong emotions that often give me inspiration. Music transmits more of a feeling than a story to me, and that same feeling can sometimes be found in a shot from a movie. My favourite movie will have to be "Bladerunner". The soundtrack by Vangelis is wonderful.
The reception of "Cryogenic" has been very good. What happens now? Will you ride the wave and tour, perhaps release a single (hint hint, "Vengeance")?
– I hope I will get more offers for playing live, the feeling you get on stage is hard to beat. It's interesting that you mention "Vengeance", as another interviewer ranked it the lowest. Overall I've heard a lot of suggestions for which is the best track, so I guess I managed to get some variation on the album. I don't think I will release a single, but at some point I'll start working on a new album. I don't know which focus it will have, but it will definitely sound like Cryo.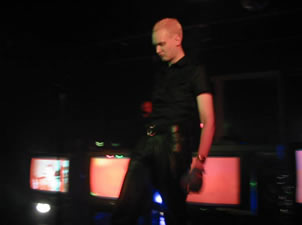 How do you work live? I've seen in pictures that you bring more people on stage?
– I always bring a keyboardist on stage, partly because I want some of the music to actually be played live – everything played and sung goes out to the speakers. A lot of synthbands don't seem to care about that – and partly because it looks better. I also use a pretty advanced setup showing movies and still images to the music. We in the electronic genre will otherwise be behind those who play everything live on stage, so you have to do something extra.
Read more:
Release "Cryogenic" review
Ad: Click to order Cryo from
Music Non Stop