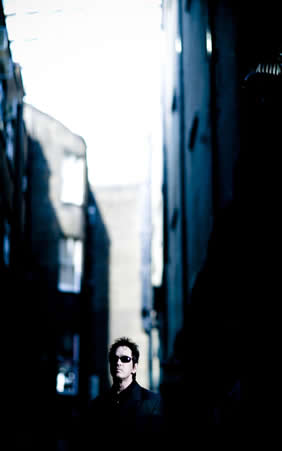 The Alan Wilder Blues Explosion
By: Mattias Huss
Published: June 15, 2007
Alan Wilder took a long break from music, but eventually his wife kicked him back into the studio and here we are again. In our third Recoil interview in ten years, we find out more about how the maestro works his musical magic.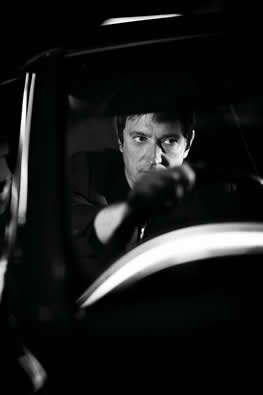 Starting over
– Where have I been? Everyone wants to know, but it's not very exciting, really. I held off having a family for a long time, working in and out of studios and on the road. Now that we had a second child, Stanley, it felt a bit unfair to leave my wife to do everything and I also didn't want to miss out on all that. I've just enjoyed being out to watch some cricket and some world cup, going to the cinema and restaurants.
Alan Wilder's first new material since the year 2000, the album "subHuman" is the result not just of a creative struggle, but also of a technical one.
– I did realize when Hep (Hepzibah Sessa, Wilder's wife) told me to get back in the studio that I had been missing it a bit. I think I'm happier when I'm being creative, I was probably grumping around the house a bit too much. But it was also kind of daunting because I had forgotten how to work much of the equipment. Even after just a couple of years out of the loop it's difficult to catch up again, when you use technology like I do things move very fast. I had to replace all my equipment, so for the first three months I was just sitting around with manuals, fiddling around with software to work out what they do.
Imagine that, Alan Wilder struggling through the basics of a sound editing program. We are all human after all, and perhaps I've had a distorted image of Wilder all along?
– Some people think I'm very technical, but I'm not, really. What I'm good at is musical structuring and orchestration. All the rest of it are just tools to get me there, and there are plenty of people who are much better at using those tools than me.
Old styles in new context
Alan Wilder's love lies not so much in technology then, as in music itself. And judging from the prevailing blues content on "subHuman", a culmination of earlier tracks like "Jezebel" and "Electro Blues for Bukka White", black music seems to have a special place in his heart.
– I have got a big interest in blues and gospel and that kind of music, I don't know why I find it so affecting. I think it's just that the emotional content, the truisms going on in that kind of music kind of get right to the spot very easily. And I suppose because it's pretty much the source of all popular music, whether you like it or not. I just remember when I was first getting into music that instead of doing my piano practice and playing my classical pieces I would always try to work out how to play the blues. I always had an interest, and now with modern technology you have the facilities to sort of put old styles of music into a new context, which is what I've been doing for a long time.
The trouble with Joe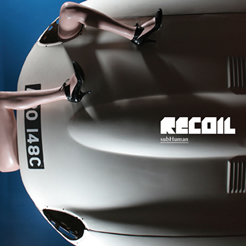 The main voice actor in the "subHuman" play is Texas resident and blues singer Joe Richardson, whom Wilder googled in search of an appropriate vocalist. His voice – wailing, snarling and dryly observing – ended up figuring practically all over the album.
– I don't really envisage the end result too much when I'm working. It would be difficult when you don't know who's gonna be singing and what their subjects will be for the words and so on. I keep an open mind and allow it to take shape as we go along. Having said that, I did have a kind of picture in mind when I found Joe. The music I had done up to that point very much suggested a blues approach. And he was so flexible and amenable to what I gave him that it was quite easy to get him to do different things. A couple of tracks were instigated by him ("Backslider" and "5000 years"), they were sort of his tracks which I then reworked or added music to. Other tracks came from me, so it was a true collaboration in that sense.
English singer Carla Trevaskis is the other vocalist on the album and a cool wisp of fresh air in the midst of the intense atmosphere of the Richardson tracks.
– There is a danger with Joe, he's such a strong presence. I don't really think so, but I can imagine people might find it a bit much with an entire album with one really stylized blues singer. After we worked with him I felt I needed a female voice to balance out his presence somewhat.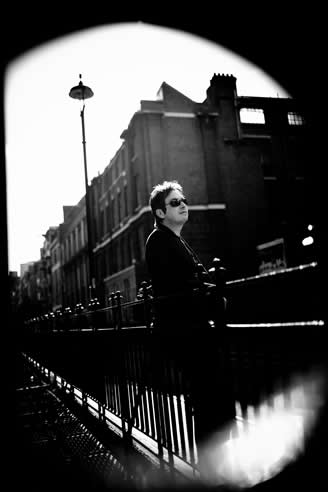 The cinema experience
The album will also be released in a DVD package containing a 5.1 surround version and an ambient reworking. The idea came when Wilder was overseeing the tidying up process with the Depeche Mode back catalogue.
– The 5.1 version is a great opportunity to make some of those sounds and textures a bit more obvious. What I've been doing last year was getting involved in the Depeche Mode-remasters where everything's remixed to 5.1, so I had some opportunity there to get into different approaches to doing those mixes, though I wasn't really hands on with it. I was there as an adviser on those albums. Then when I was doing mine I thought it was a great opportunity for me to have a proper go at a 5.1 mix. All it involves is spreading some of the reverbs', atmospheric loops and atmospheric bits and pieces around the image more, putting some of that stuff behind you, it's no different to the cinema experience. I think it just gives an added chance to hear all the little details. It's good fun.
The we did this ambient mix of the album which is very very stripped back, a stereo mix, not 5.1, pretty much the same arrangements but with a lot of the instrumentation pulled out and we exposed the voices and the atmosphere a lot more. It's just for those people who are really interested, it gives them an insight into the construction of the music.
Alan Wilder seems happy to be back in the music circuit and busy with various promotional activities for "subHuman". What then?
– Eventually I guess I will go back inte studio. Don't ask me what will come out of it 'cause I have no idea. I'll sit there and think "fuckin' hell, I'm probably a year and a half from having anything finished here, and this is day one. What the fuck do I do?" I'll just have to start fiddling around with samples and loops, maybe find a new bit of software that will get me excited. I'll probably try to move a way a little bit from the blues thing next time.
Read more:
Release interview from 2000
Release interview from 1997
AD
Order Recoil CD:s from Music Non Stop