YAZOO
reborn after 25 years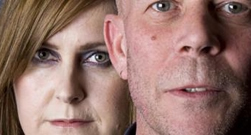 By: Tobias Eliasson
Published: May 13, 2008

This summer a dream will come through for many synthpop fans out there as the classic UK band Yazoo return to the stage after 25 years of silence. Vince Clarke and Alison Moyet will be on the road from May 27 to July 17 on their "Reconnected" tour; playing in Denmark, Germany, Ireland, UK, Spain and finally also the US. Release got the opportunity to ask Vince Clarke some questions about the comeback.
When and how did the idea to get back together as Yazoo start?
– I always knew that Alison wanted to get back together, but I never had the time, I've kept myself busy with Erasure. But when Andy told me he wanted to put Erasure on hold for a while I suddenly got an opening in my schedule. Since it was our 25th anniversary, it seemed perfect.
It's been 25 years since you last were on stage together. How do you want to present Yazoo to the world; what will we see on stage?
– When I listened through our material, I was surprised that it seemed so fresh and vital. It felt really good to return to the songs again. You will hear the classic versions, since we have played so little it feels like it's going to be the first time ever, and for the songs from our second album "You and Me Both", it actually is. The songs have been remastered a little, but apart from that nothing is changed.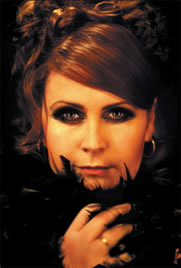 Were you surprised that there was so much interest in the tour? You have continued to add more shows, it started with five shows and now there are 24.
– Yes, we were very surprised. Especially that there was so many requests from fans in the US, we didn't have much success there in the eighties. We started small because we didn't know how much interest there would be, but it's great to see that so many people want to see Yazoo in 2008.
I know that there was a time when you didn't enjoy being on tour and to stand on stage. How do you feel about that today?
– Today I feel much more relaxed, much thanks to modern technology. Everything is much more stable now that it was back in the eighties. I still enjoy life in the studio much more, but after being on the road with Erasure for so long, it feels quite alright.
You moved to the US a couple of years ago, how do you enjoy living there?
– I enjoy it very much; we live in Maine which is near the Canadian border. Our small town is very nice and quiet and placed in this beautiful landscape. But I still travel to the UK quite often, both for work and to meet my friends.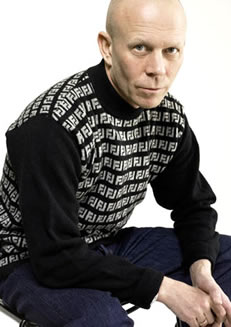 How come that you have kept on working with synthesizers all these years; what is it in these machines that you enjoy so much?
– Well I just started playing around with them and I'm still just playing around, I haven't grown up yet. But the main reason is of course that I love the sounds that they can create.
What type of synthesizers are your favourites to work with? Do you still use analogue machines, or have you moved on to using a laptop and software instead?
– Of course I still love to work with analogue synthesizers, but I use a laptop and software as well these days. It's a whole new thing for me to work like that, but I still think that it's easier to work with the classic machines since I have done it for so many years now. Right now I'm forced to work with laptops since I haven't set up my studio since I moved to the US; it's actually being shipped over here as we speak.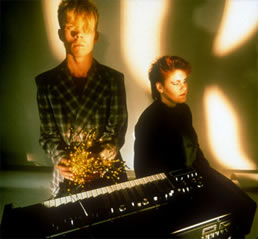 Since you enjoy these vintage machines so much, what are your opinions on the whole MP3-revolution? What do you think about downloading music as digital files instead of buying a physical product?
– I do download music myself, but of course I'm a record collector and nothing beats the feeling of a nice 12" cover. I think that it's sad that my two year old son will never go into a store and buy a record. But then, you can't really stop the evolution going on in the music industry. I really miss my record collection, it's being shipped over together with my studio; can't wait to play my records again.
What bands are you into at the moment?
– Right now I listen a lot to glam rock, bands like T.Rex, Gary Glitter and Slade.
Do think that this is the end for Yazoo, or do you think that we will get to see some new material?
– I'm quite sure that Alison and I will do some song writing while we are on tour, but there are no real plans to what will happen after this tour.